Awards
2013
---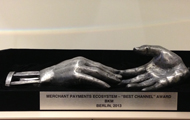 'MPE Awards – BKM Express – Best Channel'
BKM Express, the secure payment platform that has started a new era in e-commerce in Turkey, was awarded in the "Best Channel" category of Merchant Payments Ecosystem Awards, organized in Berlin.
2012
---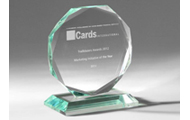 'Trailblazer Awards – Marketing Initiative of the Year
BKM's (Interbank Card Center of Turkey) "Bye Bye Cash" Campaign has won 'Marketing Initiative of the Year' award at VRL Cards&Payments Trailblazer Awards 2012 in Barcelona. For detailed information about the campaign please click here.
2011
---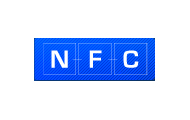 BKM is certified for NFC (Near Field Communication) TSM (Trusted Service Manager) services…
BKM's NFC TSM system has received "conformity" approval from international payment systems. BKM has successfully completed the certification processes of Visa, which is needed to provide NFC TSM service. So, in addition to MasterCard projects that are continuing for NFC, it will be possible to migrate Visa projects quickly from testing environment to production environment.
2010
---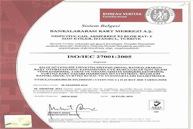 System Certificate 2010
Thanks to its certification renewal project, started in 2010, BKM A.Ş. has managed to renew its ISO/IEC 27001 certificate, which was granted in 2007, and is entitled to have the certificate until 2013.
---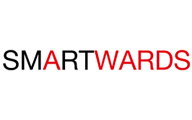 Joint ATM Project – Cardist 2010
BKM's Joint ATM Project, which left its mark on 2009, contributed to the sector's development and made a tremendous impact, was awarded with "Project of the Year" award during Cardist Card and Smart Technologies Fair and Summit, organized on May 12 – 14, 2010.
2009
---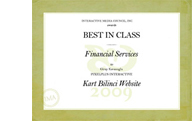 SInteractive Media Council Awards 2009
Card Awareness (www.kartbilinci.com) Financial Services
---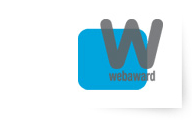 The WebAward Competition 2009
BKM (www.bkm.com.tr) Bank Standard of Excellence BKM (www.bkm.com.tr) Financial Services Standard of Excellence Card Awareness (www.kartbilinci.com) Financial Services Standard of Excellence
2007
---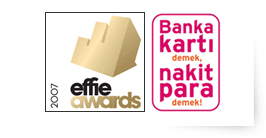 2007 Effie Awards
Silver Effie Award in "Finance" category
2006
---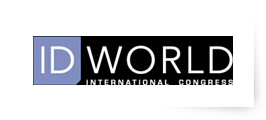 ID World Congress – ID People Awards
Honor Award in International Security Forum
---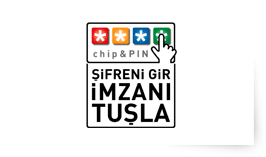 MediaCat – Felis Media Awards Competition
First Prize to chip&PIN campaign in 'Public Benefit' category
2005-2006
---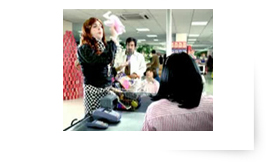 18th Crystal Apple TV Category Success Certificate
2004-2005
---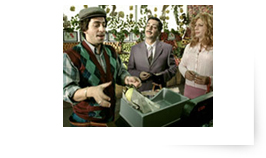 Medyanet – Marketing Turkey "Advertisements Most Liked by Consumers"
First Rank for the period between15 December 2004 – 01 January 2005