Memberships
September 2014
---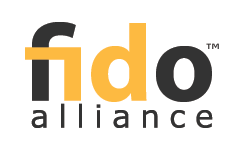 FIDO Alliance
FIDO (Fast Identity Online) is established to ensure interoperability among authentication devices and find a solution for the problems of users in creating and remembering multiple usernames and passwords. For this purpose, the alliance is working to develop open and interoperable standards, which will be used for authentication purposes in online services. Board level members of FIDO include various large companies, such as PayPal, Blackberry, Google, MasterCard, Bank of America.
Bankalararası Kart Merkezi, who joined the organization as "sponsor member" in August 2014, has become the first Turkish member of the organization. With this membership, we will not only make contributions towards the creation of authentication standards but also be able to monitor latest information and developments.
September 2012
---
Mobey Forum
Mobey Forum (Mobile Financial Services) is the platform that brings together the key players in the industry so that mobile financial services can be offered via sustainable and secure infrastructures. As of September 2012, Mobey Forum, one of the members of which is BKM, makes sure that BKM will have an exchange of ideas with the leading firms of the world and will contribute to provide sustainable and secure mobile financial services in the industry.
June 2012
---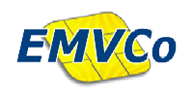 EMVCo
Aiming to be pre-informed about EMVCo EMV Contracts, drafts, upcoming user meetings and revisions and to follow the developments closely, BKM has subscribed to EMVCo platform. EMVCo subscription offers the opportunity to contact EMVCo directly for notification and guidance regarding technical issues. EMV is the body of rules related to the standardization of credit card and bank card transactions performed via chips worldwide.
Established by Europay, MasterCard and Visa in 1994, EMVCo works for the purpose of creation and proliferation of EMW standards since the year it was established. In 2004, JCB became a member of this organization. American Express became a member in 2009.
February 2012
---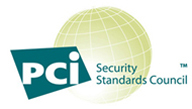 PCI Security Standards Council 
As of February 2012, BKM joined PCI Security Standards Council (PCI SSC); a global forum responsible for development, execution, training and awareness of standards aiming to increase payment data security. PCI Security Standards accepted by American Express, Discover Financial Services, JCB International, MasterCard Worldwide and Visa Inc., lays down the condition of complying with the processes related to information security controls and protecting data for the businesses and service providers which store, process or transfer bank card and credit card data. The council consists of participant organization over 600, representing member businesses, banks, data processing organizations and product& service providers from many countries. With its membership, BKM gained the opportunity to collaborate with the council so that payment data security is achieved and developed.
December 2011
---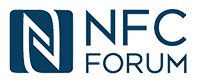 NFC Forum
Actively investing in NFC-based payment systems since 2008 with the purpose of creating an NFC ecosystem, BKM became the first Turkish member of NFC Forum, with the intent of becoming the NFC expertise center of Turkey. This way, it will be possible to keep up with the latest information and developments in the NFC world. NFC Forum is a non- commercial association, encouraging the near field communication (NFC) in payment systems, consumer electronics and mobile devices. This forum has approximately 200 members. Some of these are MasterCard, Visa, Microsoft, Sony, NXP, BarclayCard, NEC, Samsung, Nokia, American Express, AT&T, Google, RIM, Paypal, Gemalto and G&D.