Memberships
June 2016
---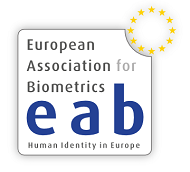 EAB
The European Association for Biometrics (EAB) is the leading voice for digital ID & biometrics in Europe. The EAB is a non-profit, nonpartisan association.  EAB's mission is to tackle the complex challenges facing ID in Europe, ranging from migration to privacy rights. EAB's role is to promote the responsible use and adoption of modern digital identity systems that enhance people's lives and drive economic growth.
March 2016
---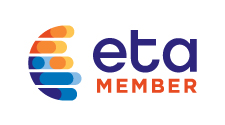 The Electronic Transactions Association (ETA)
ETA (Electronic Transactions Association) is a payments system association, which works as hub of activity for financial institutions, networks, payments companies, FinTech and technology innovators. Since 1990, ETA is where the payments technology world does business, gets educated, engages in policy advocacy, and invents the future of commerce. ETA has 550 member companies including Amazon, Google, MCX, PayPal, Stripe, Verizon, AT&T, Visa, MasterCard, Amex, Apple, Samsung, and Alipay in 30 countries.
February 2016
---

Innovate Finance
Founded in 2014 and supported by the City of London and Broadgate, Innovate Finance is a not-for-profit that advances the UK's leading position in the financial services sector by supporting the next generation of technology-led financial services innovators. By bringing together the most forward-thinking participants in financial services, Innovate Finance is helping create a global financial services sector that is more sustainable, more inclusive and better for everyone. Innovate Finance has 150 members including Stripe, The UK Cards Association, Visa, Mastercard, Aviva, HSBC, Citibank, Santander, IBM, Silicon Valley Bank, TransferWise, and Fiserv.
October 2015
---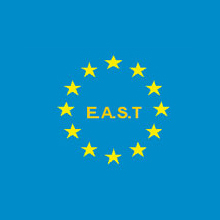 European ATM Security Team (EAST)
June 2012
---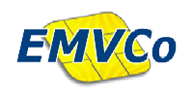 EMVCo
Aiming to be pre-informed about EMVCo EMV Contracts, drafts, upcoming user meetings and revisions and to follow the developments closely, BKM has subscribed to EMVCo platform. EMVCo subscription offers the opportunity to contact EMVCo directly for notification and guidance regarding technical issues. EMV is the body of rules related to the standardization of credit card and bank card transactions performed via chips worldwide.
Established by Europay, MasterCard and Visa in 1994, EMVCo works for the purpose of creation and proliferation of EMW standards since the year it was established. In 2004, JCB became a member of this organization. American Express became a member in 2009.
February 2012
---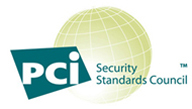 PCI Security Standards Council 
As of February 2012, BKM joined PCI Security Standards Council (PCI SSC); a global forum responsible for development, execution, training and awareness of standards aiming to increase payment data security. PCI Security Standards accepted by American Express, Discover Financial Services, JCB International, MasterCard Worldwide and Visa Inc., lays down the condition of complying with the processes related to information security controls and protecting data for the businesses and service providers which store, process or transfer bank card and credit card data. The council consists of participant organization over 600, representing member businesses, banks, data processing organizations and product& service providers from many countries. With its membership, BKM gained the opportunity to collaborate with the council so that payment data security is achieved and developed.
December 2011